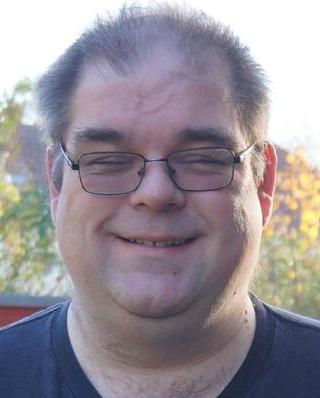 About
Steve's blog,
The Words of the Sledge
steve@einval.com

Subscribe
Subscribe to the RSS feed.
Links

Friends


My good friend Frans Pop died on the 20th of August, just over a week ago. We had worked together for several years within Debian (especially within the Debian CD team), and we had become firm friends during that time. He was great to work with, always ready to help design new features or pick holes and find the bugs in the stuff I was developing myself, happy for others to dig into his own projects. On the more personal side, we met up many times at different Free Software events like DebConf and FOSDEM, and also for pure social things like BBQs and parties. We shared a lot of good times.
Last week, along with some other Debian people who had worked with Frans, I headed over to the Netherlands for his funeral. His family also asked me to talk about him, and I was honoured to do so. I spoke briefly about Frans' work in Debian, highlighting the areas where he worked and the number of people he had worked with in various teams. I also told the group about the massive number of messages of sympathy and condolence which I had been asked to pass on from all over the world. His family knew that Debian was important to Frans, but were not aware of just how wide his influence and effect had been. They were especially surprised and grateful that people had travelled so far for the funeral; I told them that I would not have missed it for anything.
Rest In Peace, my friend. You will be missed.
15:00 :: # :: /misc :: 2 comments
Comments
Do you know the reason?
Teodor wrote on Tue, 31 Aug 2010 15:57
I'm shocked by this announce. Do you know the reason why he died? You can respond in private if you wish.
Thanks
Reply
Re: Frans Pop
MarcoAmadori wrote on Tue, 31 Aug 2010 16:06
I'm shocked too, I didn't heard about this tragic event until your post, mostly because I was on holiday with my family.
I met him at Debconf7 in Edi, and I still remeber perfectly a chat between us.
Even if his family didn't know me, please tell them that another debian-enthusiast guy will miss him.
Reply
---
Your Comment