I arranged a weekend trip for me and Jo at short notice when other plans for the weekend didn't happen. And I'm glad I did, we both had an excellent time! :-)
We met up with Lars and Soile for dinner at their place on Saturday when we arrived, and they were great hosts. We hit the sauna then went back to our hotel, tired from the travel but happy.
I had promised Jo that we would find some reindeer for her, so on Sunday we went overboard. First of all, a trip to the natural history museum in the middle of Helsinki where we got to see models of reindeer and reindeer skeletons (amongst other things!)...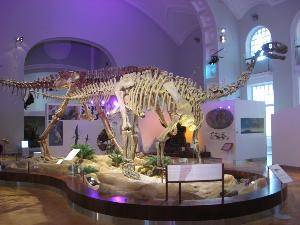 Then we went to the Zetor Tractor Bar for lunch, including (of course!) reindeer to eat. Then on to the zoo to see various animals including big cats and ... reindeer! *grin*
We headed back to the centre of Helsinki and met up with a bunch of the locals for drinks and some dinner. It was excellent to meet up with these folks; I'd not met some of them in a couple of years!
Finally, last thing that night, I surprised Jo with a trip to the Ice Bar in the middle of the city. She had no idea where we were going, and when we got there the look on her face was wonderful!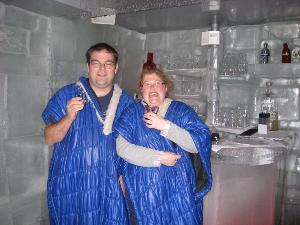 We both loved the trip, and we'll have to go back again soon.
01:08 :: # :: /misc :: 0 comments