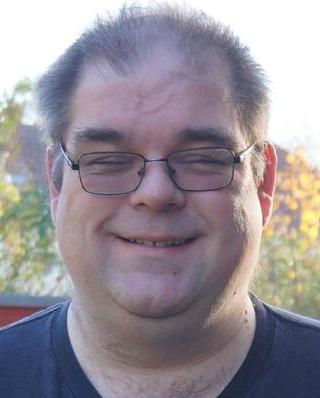 About
Steve's blog,
The Words of the Sledge
steve@einval.com

Subscribe
Subscribe to the RSS feed.
Links

Friends


Jo bought me a voucher last Christmas to spend some time on a race track, driving an Aston Martin and a Lamborghini. Finally we got around to using it last week. Jo is just as much a petrol-head as me, so I surprised her by buying the same experience voucher for her - call it a wedding present. Good call - she didn't stop grinning all day, even on the long drive home!
The Aston Martin was a DB9 Volante (i.e. the convertible). Lovely car, but a little softer than I'd expected (maybe due to it being the convertible). I preferred the Lamborghini Gallardo, pictured here in a nice subtle colour. *grin*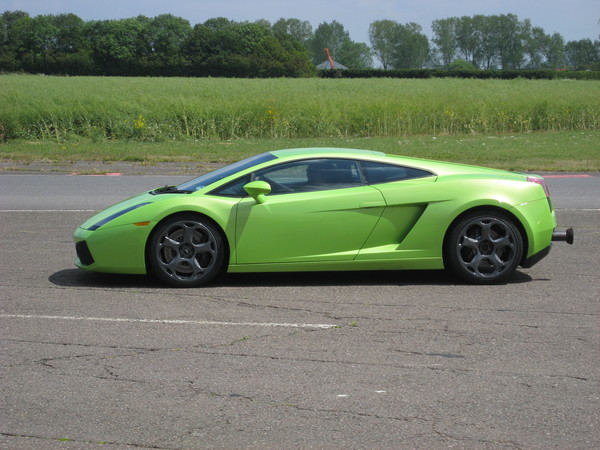 The nice folks doing the official photos at the track also took some extra photos of us sitting in another supercar - an Audi R8 V10 convertible. We've got those photos coming on CD in the post, and I'll post one when they land.
23:59 :: # :: /misc/cars :: 1 comment
Comments
Re: Silly Cars!
Peter Beck wrote on Sun, 19 Jun 2011 00:32
The real dream car is here (and mine ;-) http://debian.ch/merchandise/img/foilstickers/Volvo-850_horned-swirl.640.jpg
Reply
---
Your Comment