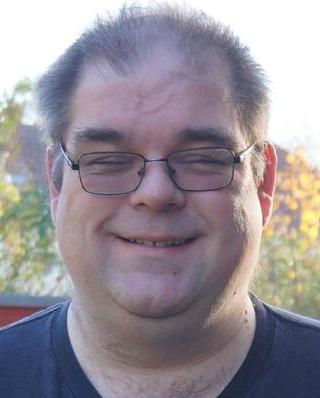 About
Steve's blog,
The Words of the Sledge
steve@einval.com

Subscribe
Subscribe to the RSS feed.
Links

Friends


As much for my own reference as anything else...
I quite often use vmplayer on my work desktop, and occasionally on my laptop. Other options might work better for other people, but the company have already settled on using vmware on their Linux machines to give users access to Outbreak, Office etc. I try to avoid them as much as possible, but about the only effective option for calendaring at work is Outbreak. *spit*. And on my laptop, I just have a vmplayer setup containing a trivial Windows XP installation for things like Nokia firmware updates. It's more hassle than I can be arsed with to move to something else - the only thing worse than using Windows is installing it, in my experience.
In most respects, vmplayer is working OK for me. But: it has one intermittent and really annoying bug. Every now and again, as I switch away from the vmplayer session to another desktop using Ctrl-Alt, then Ctrl-Alt-Cursor, vmplayer eats the state of the X keyboard modifier keys. This makes things interesting after that point: my normal use of emacs, firefox, xterms, mutt (etc.) is fairly heavily dependent on being able to use the Shift and Ctrl keys.
This looks like it has been documented as a bug in a number of places over the past few months/years (1, 2, 3, 4, etc.) but there doesn't seem to be a fix coming. However, what I have found out is that there is a workaround: setxkbmap will reset the modifier key state when things have broken. If only I'd been able to find that earlier - I've ended up restarting X or rebooting in the past... :-(
19:01 :: # :: /debian/issues :: 1 comment
Comments
Re: vmware eats modifier keys
Adam wrote on Sun, 13 Feb 2011 20:17
Another workaround is changing keyboard layout to another layout and back (in Gnome, anyway).
I had this problem a lot earlier, but it seems to have subsided. Have you got the latest vmplayer installed?
Reply
---
Your Comment