Jo and I just got back from our massive holiday in Australia. We had an awesome time overall, fitting in lots of stuff in 4 weeks. Time for a quick write-up and some photos!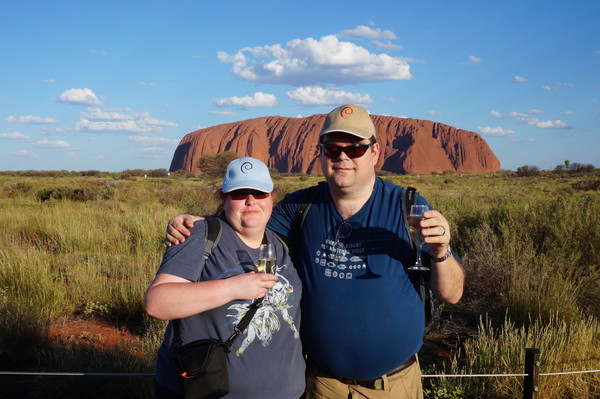 We flew into Sydney, then straight onto Uluru for the obligatory sunset and sunrise viewings. We didn't climb the Rock, both for sensitivity reasons and (to be more honest!) it looked way too much like hard work in 40-plus degree heat.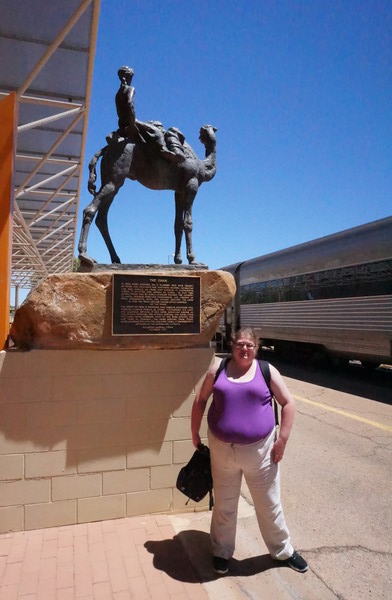 Coach over to Alice Springs, where we had a very quick look around before taking the Ghan train down to Adelaide. The train was fun for a day, and we got to see a lot of desert. In Adelaide, we had a look around the city (lovely colonial feel!) and got a couple of evenings in fun comedy shows at the Fringe. Great fun!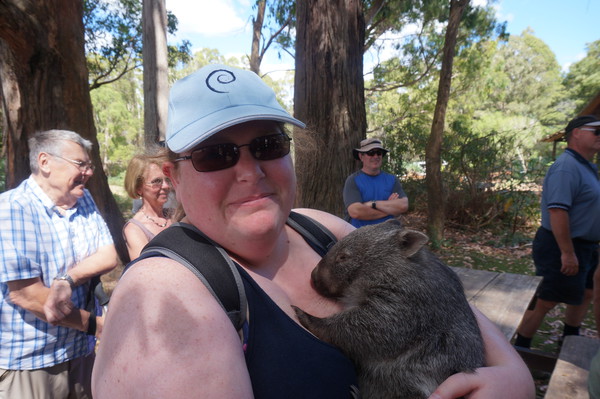 On to Tasmania, where we did a quick (3 days) run around the island by car: into Hobart, up the east coast. Stopped in Swansea (a nice version!) for some heavenly Devonshire teas, then on up to Grindelwald near Launceston. Visited Trowunna Wildlife Park to see (and cuddle!) lots of local animals, which was amazing - Jo's favourite day of the holiday. Then on to Queenstown and drive back down to Hobart past some impossibly beautiful views around Cradle Mountain. Tassie's gorgeous - like the best bits of Scotland, Wales and Cornwall but with even fewer people and better weather.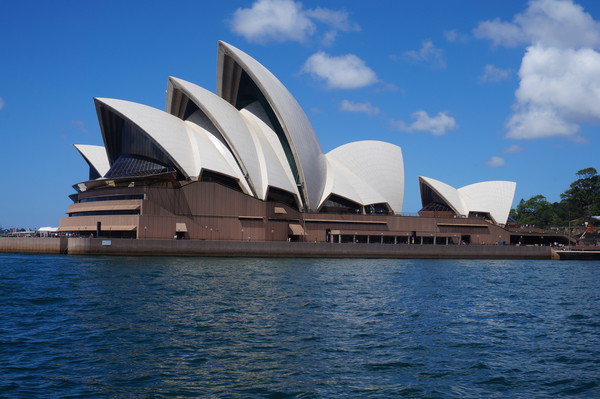 Next, on to Sydney for Harry and Cath's wedding. We stayed up in Chatswood. Not knowing anything about the area beforehand, we were a little surprised to basically find ourselves back in Hong Kong! We spent most of the weekend catching up with friends from the wedding group, and the wedding itself was at Quarantine Station, overlooking the harbour. It couldn't have been a more perfect location / weather / view for our friends' big day! We squeezed in a couple of the open-top bus tours of Sydney on the Sunday, but got caught in the horrendous storm that hit and ended up sheltering downstairs under cover on the bus. I'm told Bondi is lovely, but it all looked grey from the bus. :-P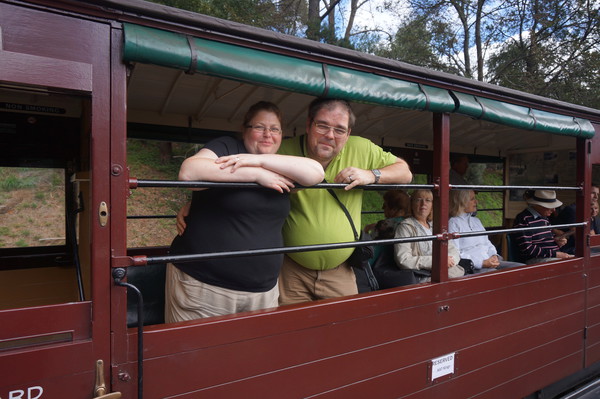 Down to Melbourne on the train (bit of a wasted day, in hindsight), where we wandered around the city quite a bit. Caught up with an old friend who lives there for a day, and we did a wine tour up the Yarra Valley which was fun too.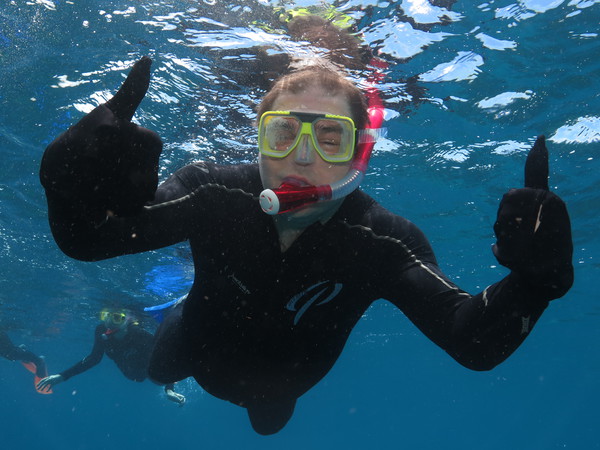 Up to Port Douglas, where we headed out to the Reef for my highlight of the holiday: a snorkelling tour with some local marine experts who showed us the local flora and fauna. We also visited a local Aboriginal cultural centre, skyrail and scenic railway around Kuranda village.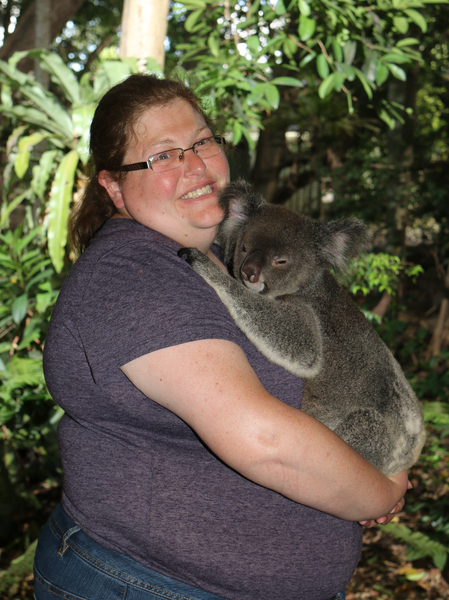 Down to Hervey Bay and a 1-day tour of Fraser Island - an amazing place in combination with quite a thrill-ride experience just being driven around on the sand tracks. Finally, down to Brisbane where we wandered around and visited both the Lone Pine Koala Sanctuary (more cuddles!) and the Gold Coast. Then the long flights home. Whew!
We're knackered now. We knew we could't fit everything in, but we're glad we travelled all over and got tastes of almost everything. Now we can work out where we want to spend more time on our future visit(s). We'll definitely want to head over and see Perth and some of WA next time, and definitely more time in Tasmania, Sydney and Adelaide.
15:24 :: # :: /travel :: 0 comments