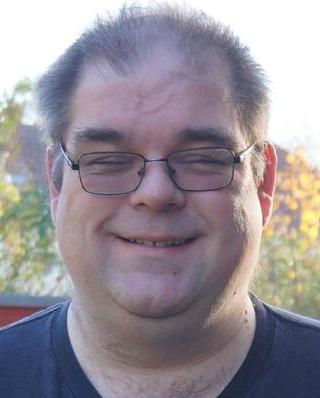 About
Steve's blog,
The Words of the Sledge
steve@einval.com

Subscribe
Subscribe to the RSS feed.
Links

Friends


So, my work for Wheezy gave us working amd64 UEFI installer images. Yay! Except: there were a few bugs that remained, and also places where we could deal better with some of the more crappy UEFI implementations out there. But, things have improve since then and we should be better for Jessie in quite a few ways.
First of all, Colin and the other Grub developers have continued working hard and quite a lot of the old bugs in this area look to be fixed. I'm hoping we're not going to see so many "UEFI boot gives me a blank black screen" type of problems now.
For those poor unfortunates with Windows 7 on their machines, using BIOS boot despite having UEFI support in their hardware, I've fixed a long-standing bug (#763127) that could leave people with broken systems, unable to dual boot.
We've fixed a silly potential permissions bug in how the EFI System Partition is mounted: (#770033).
Next up, I'm hoping to add a workaround for some of the broken UEFI implementations, by adding support in our Grub packages (and in d-i) for forcing the installation of a copy of grub-efi in the removable media path. See #746662 for more of the details. It's horrid to be doing this, but it's just about the best thing we can do to support people with broken firmware.
Finally, I've been getting lots of requests for adding i386 (32-bit x86) UEFI support in our official images. Back in the Wheezy development cycle, I had test images that worked on i386, but decided not to push that support into the release. There were worries about potentially critical bugs that could be tickled on some hardware, plus there were only very few known i386 UEFI platforms at the time; the risk of damage outweighed the small proportion of users, IMHO. However, I'm now revisiting that decision. The potentially broken machines are now 2 years older, and so less likely to be in use. Also, Intel have released some horrid platform concoction around the Bay Trail CPU: a 64-bit CPU (that really wants a 64-bit kernel), but running a 32-bit UEFI firmware with no BIOS Compatibility Mode. Recent kernels are able to cope with this mess, but at the moment there is no sensible way to install Debian on such a machine. I'm hoping to fix that next (#768461). It's going to be awkward again, needing changes in several places too.
You can help! Same as 2 years ago, I'll need help testing some of these images. Particularly for the 32-bit UEFI support, I currently have no relevant hardware myself. That's not going to make it easy... :-/
I'll start pushing unofficial Jessie EFI test images shortly.
22:59 :: # :: /debian/CDs :: 13 comments