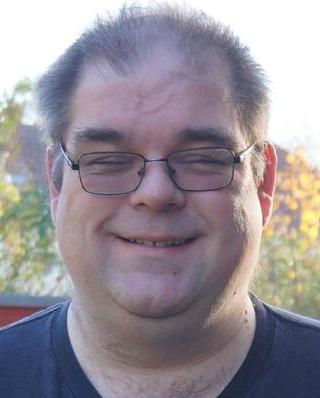 About
Steve's blog,
The Words of the Sledge
steve@einval.com

Subscribe
Subscribe to the RSS feed.
Links

Friends


UEFI Debian installer work for Jessie, part 6

One final update on my work for UEFI improvements in Jessie!
All of my improvements have been committed into the various Debian packages involved, and the latest release candidate for Jessie's debian-installer build (RC2) works just as well as my test builds on the Bay Trail system I've been using (Asus X205TA). Job done! :-)
I'm still hoping to maybe get more hardware support for this particular hardware included in Jessie, but I can't promise. The mixed EFI work has also improved things for a lot of Mac users, and I'm planning to write up a more comprehensive list of supported machines in the Debian wiki (for now).
There's now no need to use any of the older test installer images - please switch to RC2 for now. See http://cdimage.debian.org/cdimage/jessie_di_rc2/ for the images. If you want to install a 64-bit system with the 32-bit UEFI support, make sure you use the multi-arch amd64/i386 netinst or DVD. Otherwise, any of the standard i386 images should work for a 32-bit only system.
Upstreaming
My kernel patch to add the new /sys file was accepted upstream a while back, and has been in Linus' master branch for some time. It'll be in 4.0 unless something goes horribly wrong, and as it's such a tiny piece of code it's trivial to backport to anything remotely recent too.
I've also just seen that my patch for grub2 to use this new /sys file has been accepted upstream this week. Again, the change is small and self-contained so should be easy to copy across into other trees too.
Mixed EFI systems should now have better support across all distros in the near future, I hope.
02:44 :: # :: /debian/CDs :: 11 comments
Comments
Re: UEFI Debian installer work for Jessie, part 6
Fut wrote on Tue, 21 Apr 2015 13:00
I tried debian-jessie-DI-rc3-i386-xfce-CD-1 on my Lenovo Miix 2 8" tablet, I booted the installer successfully with a little change in grub.cfg (set timing for boot into installer) because I have 1 usb port, so I can't connect keyboard. The installer detected hard-drive and partitions, touch screen works fine. If someone adds virtualkeyboard for installer this will be so fine :) Thank you so much!
Reply
---
Your Comment